Apple AirPower Wireless Charging Pad will be Released in March 2018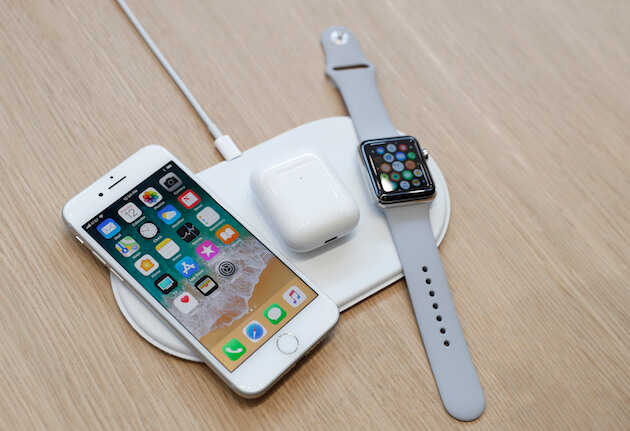 Recent news indicated that Apple will unveil the brand new wireless charging pad called Airpower in its Spring Event on March 27, 2018. Here are some details about AirPower.
The AirPower is a wireless charging pad ,which can work with iPhone 8, iPhone 8p, iPhone X, Apple Watch Series 3 and new AirPods case. Its special feature is that it can support charging mutiple devices at the same time, for example, Apple watch, iPhone X and Airpods. But Apple can provide the best quality guarantee.
Compared with other wireless charging pads in the market, the design of AirPower is ordinary, thin and oval-shaped. But it takes new attempt with more advanced charging standard based on the Qi wireless charging. Its charging power is up to 29 watts.It is able to charge three devices at the same time so that you can save 2 charging cables and chargers.
At present Apple's airpower's fast-charging does not work with new iPhones, but could be available soon. The evidence indicates that Apple can upgrade the firmare to realize 29W fast charging technology on its iPhone X, iPhone 8 and iPhone 8 Plus. However, now Apple doesn't do so and thus people can only use USB-C to fast charge. It requires people to buy a USB-C to Lightning cable and USB-C Power Adaptor. In fact, many people still believe the development of wireless fast-charging will be faster and faster with the promotion of Apple.
Moreover there are two unconfirmed details about AirPower. The first one is connector of the pad. It is clearly that there is a wire in one side, so it will have a charger or USB port to connect to computer possibly. The second one is price. Some media sources inferred that according to the price of Apple Watch Qi charger, the AirPower would be more expensive as it can charge multiple devices at the same time.