How to Install iPad onto the Keyboard Cover?
Open the keyboard case, then lightly press your iPad onto the groove above the keyboard cover. The protection cover is used to firmly hold your iPad, offers you flexible viewing angles(360 degree rotation and 180 degree flip), and effectively protect your iPad Pro from scratches, dirt, stains, splashes and drop.
How to Separate iPad from the Keyboard Cover?
Method 1. Push iPad through the LOGO window.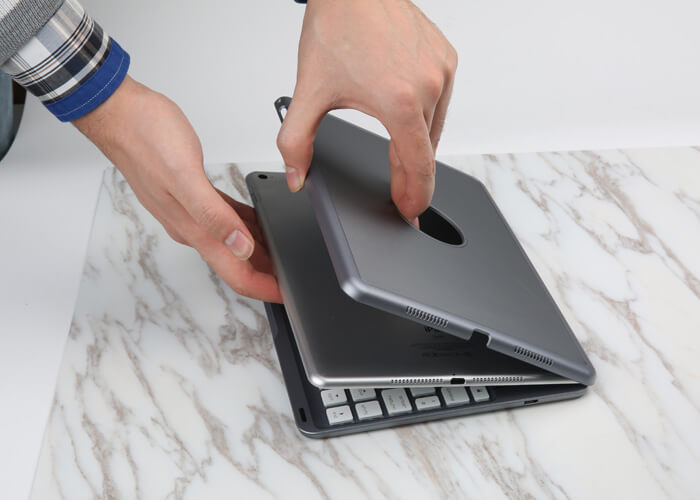 Method 2. Use a Hard Card
a.Find out a hard card or plastic phone-disassemble crowbar.
b.Insert the card (plastic crowbar) into the gap between iPad and the protection cover.
c.Slide the card from one side to another.
d.Separate the iPad from the cover with a bit of energy.