New 9.7-inch iPad ,the Lowest Price is $299
At 23 o'clock on March 27 ,Beijing time, Apple held the Spring Event about education in Chicago. A new iPad was released. It is the upgraded type of 9.7-inch iPad released last year, and it has lower price. The lowest price is just for students.
The new iPad has 9.7-inch Retina-level display screen. The shell is made from aluminium metal. The most key thing is that it supports Apple Pencil. It is said that the students will be more creative by using Apple Pencil. The Apple Pencil can be used in writting, drawing and screenshot.
Apple believed that the Apple Pencil is the most popular tool with most plentiful functions. It is for iPad Pro at the beginning and is popular with students, professionals and creative people. It will make users experience creativity and high efficiency. Apple Pencil provides you with influently natural writing and drawing by advanced sensor of measurement pressure and tilt angle. It has pixel-perfect precision and ultra-low latency. Due to the technology of preventing accident palm-touching , users can put down the palm on the screen when writing or drawing.
New iPad is equipped with A10 Fusion processor. Compared with A9, A10 promotes 40 percent in CPU, 50 percent in GPU. On the back of iPad, it equips 8 million pixel camera, which supports 1080p video shooting and file scanning. In addition, it has Touch ID, digital compass, iBeacon, barometer, three-axis gyroscope and accelerometer,etc.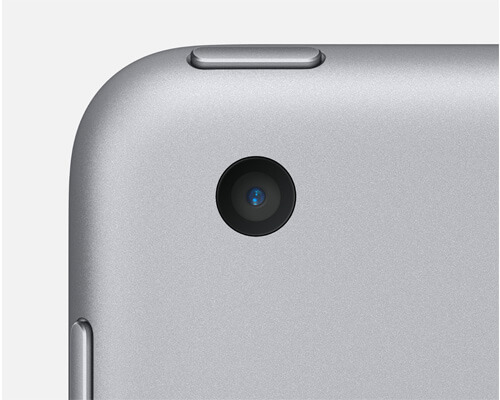 Especially the new iPad supports AR(Augmented Reality). Apple claimed that under the Retina Display, A10, powerful camera and advanced sensor, it is able to provide users with strong, incredible experience that other devices can't realize. There is no doubt that this new iPad is designed for the new AR.
What's more,Apple designed a brand new iWork. Apple Pencil can work with Pages, Numbers, Keynote as well as third-party app such as Notability and Micro Office.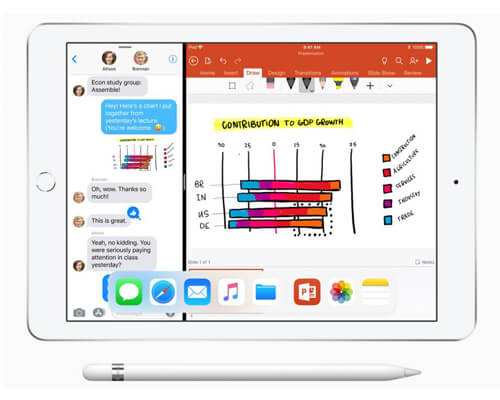 It is said that iPad is a vision of future calculation from Apple. There are billions of people use iPad to work, study, and amuse currently. Not only does this new iPad have various functions, but also it upgrades further and motivate creativity and learning ability in advance.
There are three colors,silver,space gray and gold.It has two kinds of price.The price of 32GB+Wi-Fi is 2388 RMB($299) for students, and is 2588 RMB($329) for public.The price of 32GB + Cellular is 3588RMB($459). Both of them will be sold in more than 25 countries from this week. And you can order it now.
The price of Apple Pencil is 668RMB($99).Anyway, you can also buy the third-party handwriting pen from Logitech, which is just 49 dollars.