The Revealed Picture of New iPad Pro
Today a Twitter user posted a rendered picture of New iPad , which accumulated a hot discussion on the Internet. It is said that the new iPad Pro adopts the full display screen design without an home button. The new iPad looks terrific because of its iPhoneX-style full screen.
However, the rendered picture is considered to be unreal because it shows that the new iPad Pro doesn't have a front-facing Camera and Notch like iPhone X. What's more, it even doesn't have a Touch ID. Later, another famous blogger claimed that the render probably came from an old iPad Pro case picture modified by an iPad protective case manufacturer. On the picture, the iPad is still running on iOS 10.
In fact, it can be confirmed that Apple will release a new Airpower, Airpods and student-version iPad instead of a flagship iDevice with lots of improvements and new designs in this Spring Event.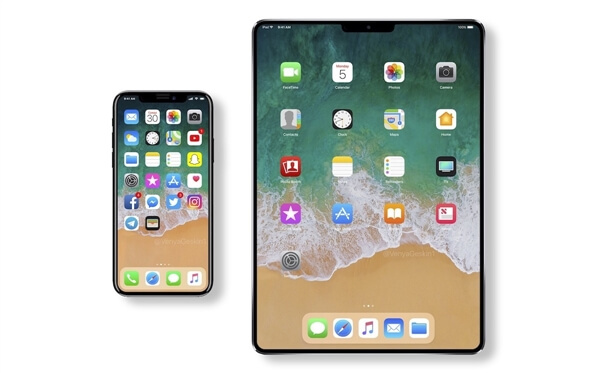 And the new iPad Pro equipped with Face ID and full screen is more likely to be released in WWDC 2018.